Welcome to AppFail
You last visited: never
Got a Tip or Lead for us?
If you know of a site or app that has failed, tell us right away via PBJ, via Twitter or via this contact form. If we use your submission we'll attribute and link back to you.
Keep from sinking on the failboat
Keep your head above water by keeping on top of the latest failures. Follow us on Twitter or subscribe to our RSS feed
Posted on 2009-07-13
Rogers Communications Inc. (TSX: RCI.A, TSX: RCI.B, NYSE: RCI) the largest communications company in Canada, has had an entirely inaccessible website for most of the day today. It seems to be a failure of some kind in their Java Server, which is normally masked by a friendly error message, but even that only seems to be working about 10 percent of the time
While trying to research my options for mobile internet access, as always I comparison shopped. I was actually leaning towards rogers because of their GSM rather than CDMA network, however I found the website to be entirely inaccessible. Every page is just a slightly different java error, except for the few that failed gracefully, and returned the user friendly error message. Luckily, I am not currently a rogers subscriber, so I haven't lost the ability to access my account, view/pay my bills, or otherwise interact with rogers. This issue has continued all afternoon, so I've had to put off considering my options for mobile internet.
Note: A friend of mine is looking to do streaming video on the road throughout the united states, however it seems that AT&T, Verizon and Sprint only offer 5GB for $59.99/month packages, and the overage rates are $0.05/mb except for AT&T which is $0.00048/kb ($0.50/mb, ten times more). Please leave a comment if you know of a service that would allow my friend to stream something closer to 20GB/month while on the road.
Images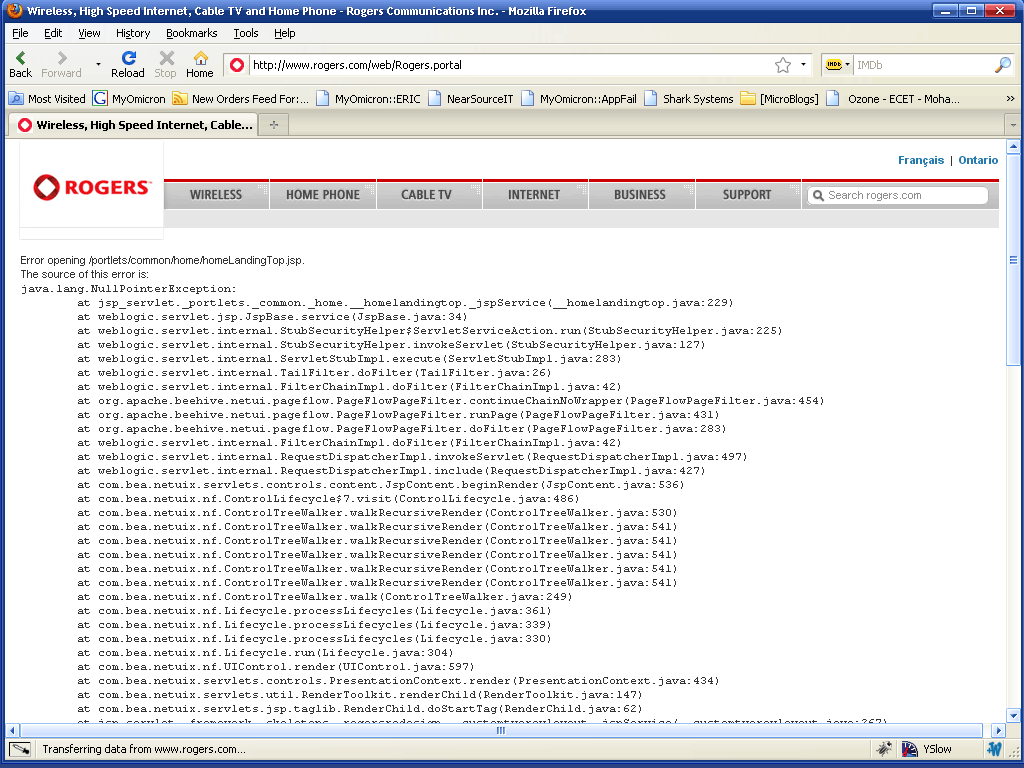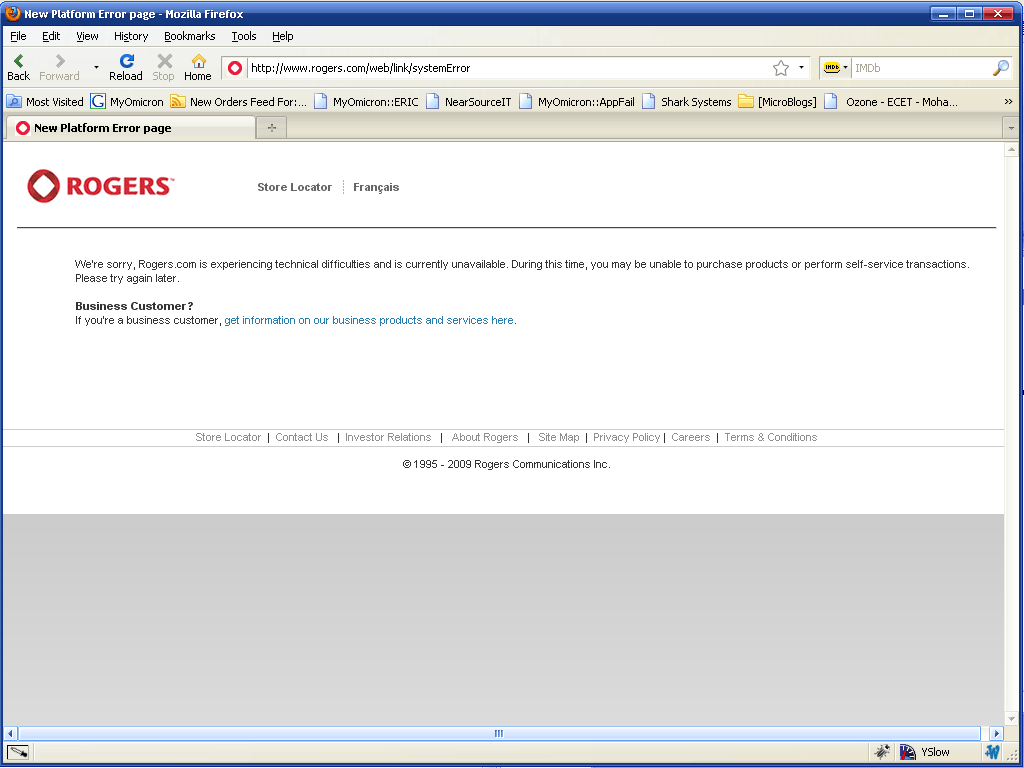 Friendly Competition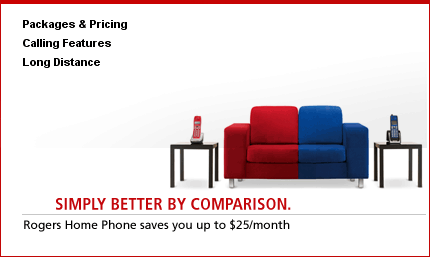 By: +Allan Jude
blog comments powered by

Disqus
Cuiusvis hominis est errare; nullius nisi insipientis in errore perseverare - Any man can make a mistake; only a fool keeps making the same one.
Digg Proof Hosting
The key to surviving Digg and Slashdot is Infrastructure. You can't get it from a regular web host, it requires experience. The High Load Hosting Experts at ScaleEngine can make your site thrive, and avoid having your site featured on AppFail.
Page Generated in 114ms